---
---
View Map
---
Automotive
Brakes Plus:
Free Brake Inspection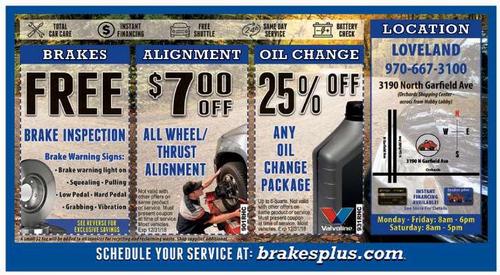 Brakes Plus:
$30 Off Total Purchase Over $200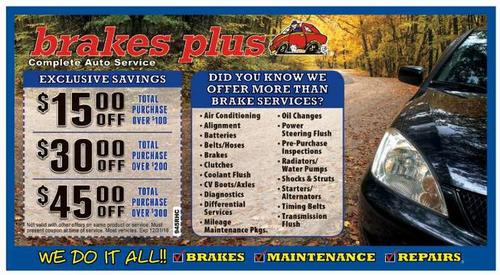 Engle Automotive:
$10 Off Any Lube, Oil & Filter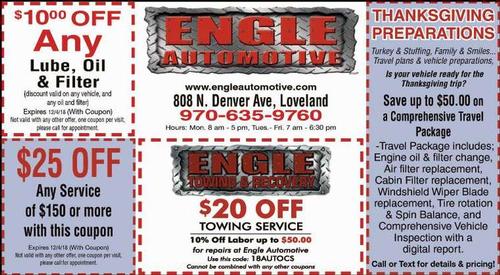 Jiffy Lube - Loveland:
All Services Available While You Wait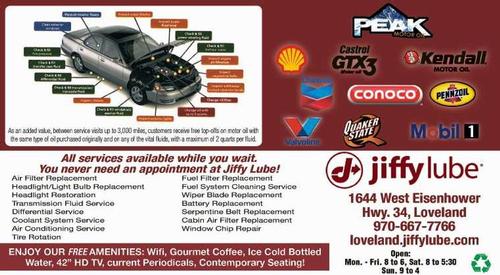 Metric Motors:
Monday-Friday 8AM to 5:30PM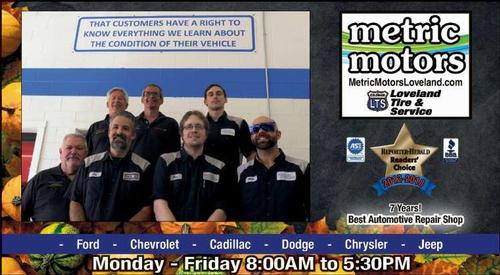 Metric Motors:
$12 Off Full Service
Mobil 1 Lube Express:
$5 Off Any Service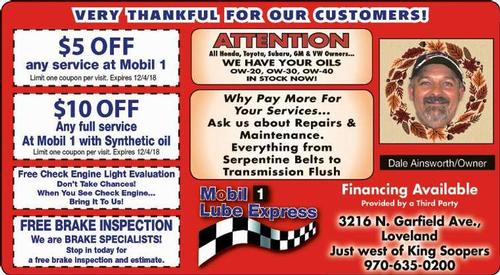 Speedy Sparkle Car Wash:
Unlimited Car Washes FREE!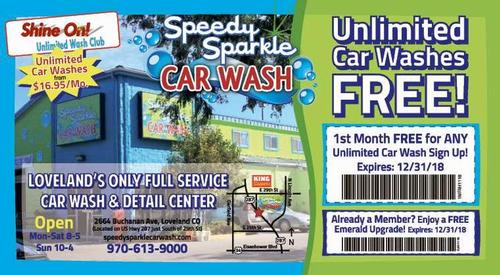 Entertainment
Chippers Lanes:
$12 The Complete Experience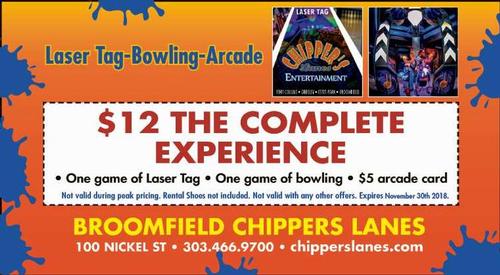 Chippers Lanes:
Food. Games. Fun.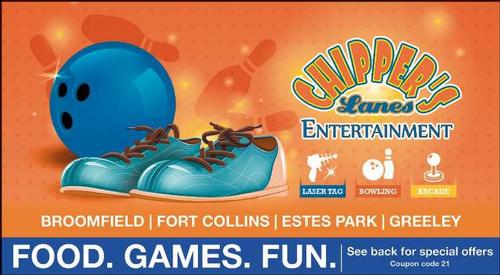 Food & Drink
Arte Pizzeria:
15% Off Purchase of $10 or More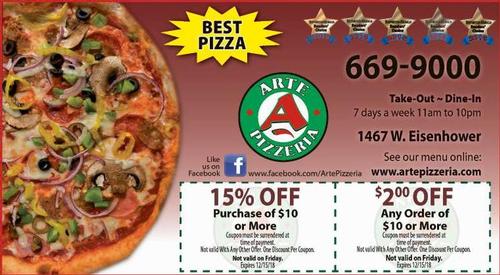 Dairy Delite:
$1 Off Any Size Sundae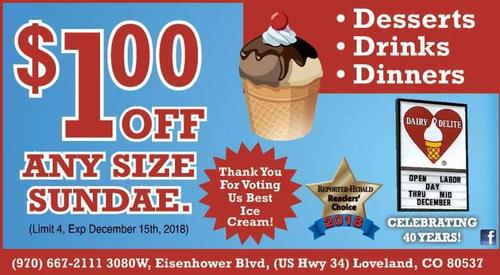 Silver Mine Subs (RH):
Order Online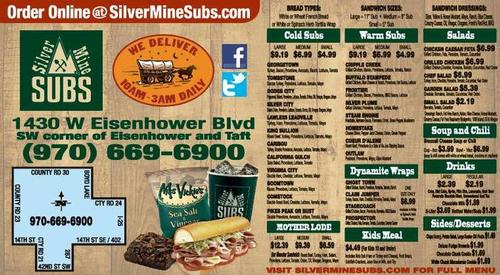 Silver Mine Subs (RH):
2 Medium Subs or Wraps $11.99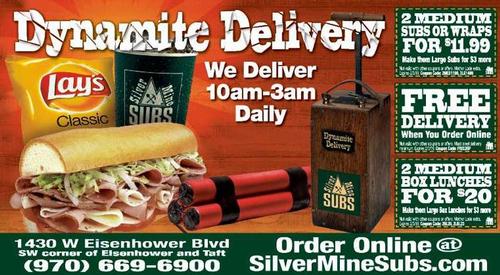 Wing Shack:
20 Wings & Large Fry $17.99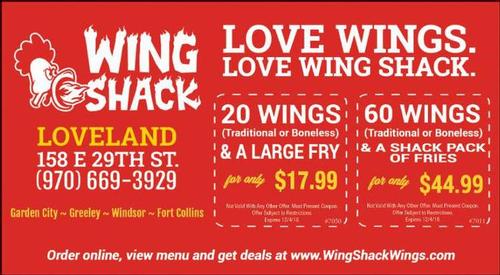 Health & Beauty
Fantastic Sams Loveland :
Expanded Senior Days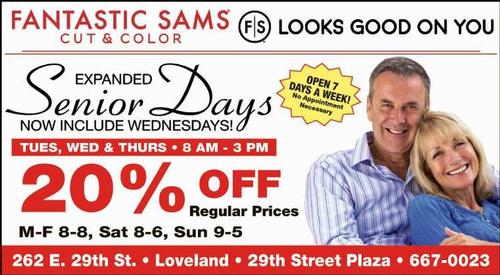 Fantastic Sams Loveland :
Kids Haircut $8.99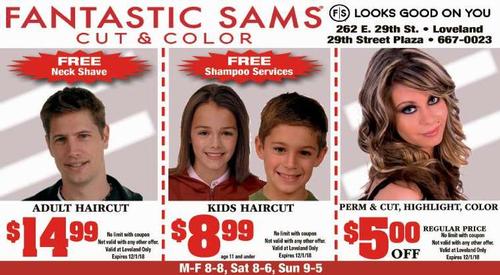 LAKE LOVELAND DERMATOLOGY:
Pumpkin Apple Facial $70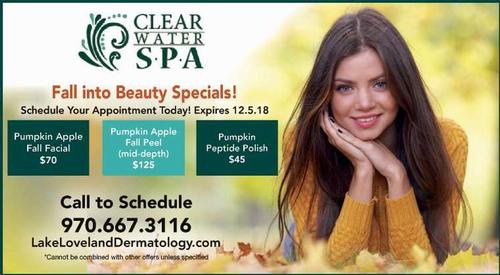 THE HEARING PLACE(BR):
Ask about our Price Matching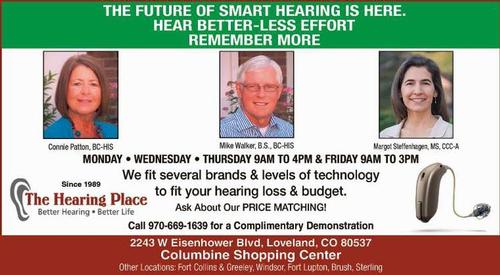 THE HEARING PLACE(BR):
Free 2 Week Trial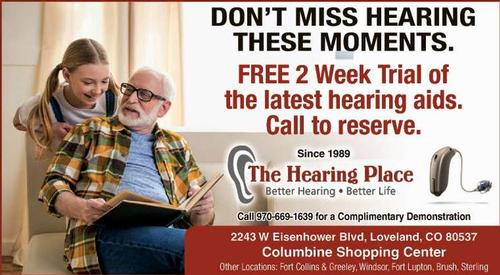 Home & Garden
Loveland Vacuum:
Free Estimate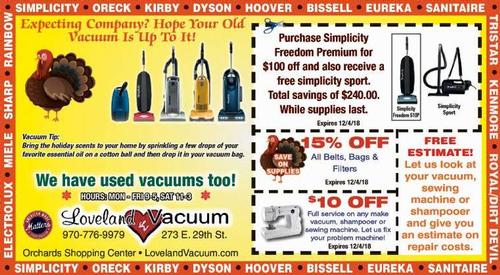 Oxy Magic of Windsor:
Whole House $198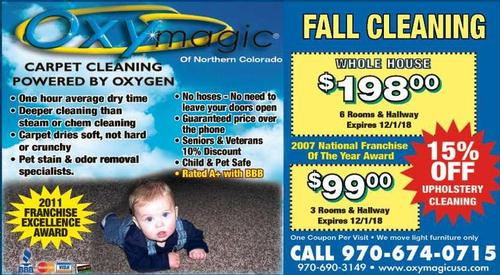 Medical & Dental
SOLACE MEDS(RH):
20% Off Ticket Price
Pets
Poudre Pet & Feed Supply (RH):
$5 Off Any $50 Purchase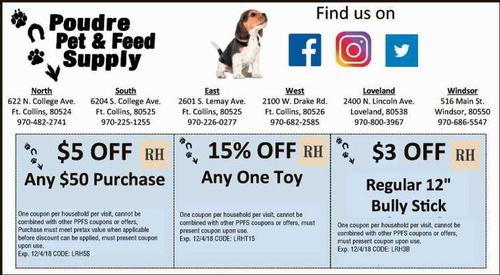 Poudre Pet & Feed Supply (RH):
We have a feed for every need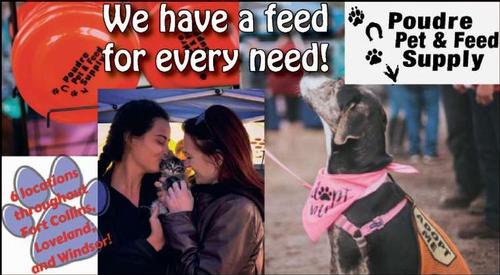 Services
USAirport Parking at DIA:
Compare and Save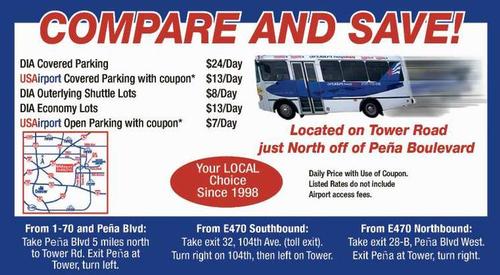 USAirport Parking at DIA:
$2 Off Covered Parking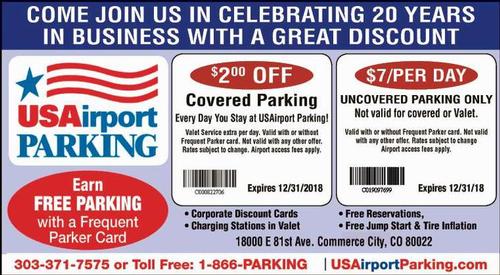 Loveland Coupons - Loveland Reporter-Herald